WorkHound CEO, Max Farrell, will speak at the 2019 NATERA Conference next week in Alexandria, VA. This is an annual conference for the North American Transportation Employee Relations Association. Farrell is an active supporter of conference initiatives as a Co-Founder of WorkHound, an anonymous employee engagement tool focused on dispersed workers in frontline industries experiencing high turnover and a critical shortage of workers.
For more information about the event or organization initiatives, check out NATERA.org.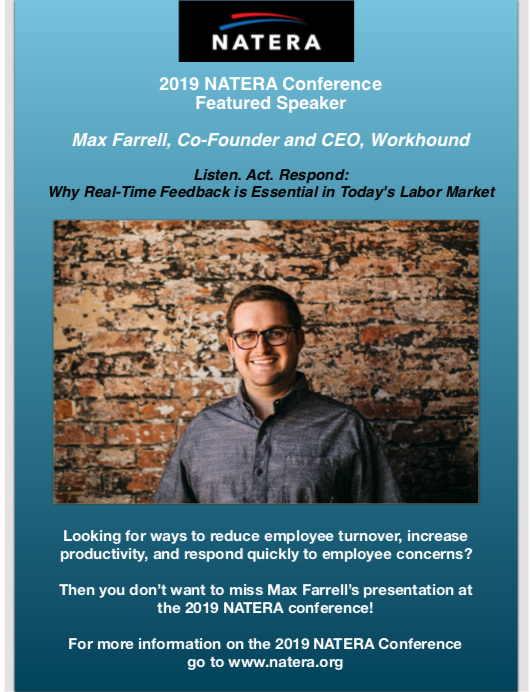 Farrell will also speak the upcoming Surface Transportation Summit in Mississauga, Ont. on Oct. 16 regarding employee relations, chronic shortage of qualified drivers and an aging workforce. For registration and more information about additional speakers at the Surface Transportation Summit, click here.
To learn more about how WorkHound can make a positive impact on your company's turnover and employee relations, contact WorkHound today.