It's been a good year for American Central Transport so far.
The Kansas City company was recognized in January by the Truckload Carriers Association as one of the Best Fleets to Drive For® in the U.S. It's the second year in a row ACT has emerged from the association's rigorous review with that distinction.
ACT has also seen its turnover rate fall precipitously in the past 12 months.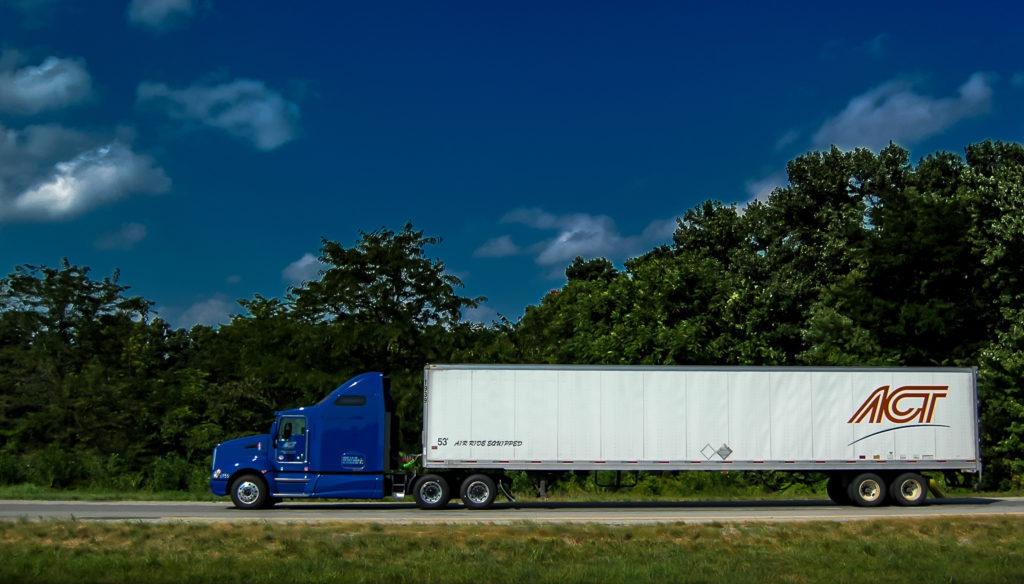 Company leadership believes that the recent award and decline in turnover have coincided with a culture shift that began two years ago but picked up steam last summer when ACT implemented WorkHound.
"We've been intentional to listen to and have conversations with our drivers, which is how WorkHound became a natural fit for us," said Director of Recruiting Josh Mecca.
Real-Time Feedback, Real-Time Opportunity
ACT previously used a different employee engagement tool that focused on annual surveys. That tool provided useful information, but management knew from exit interviews that it was missing out on valuable feedback that would be better gleaned from more frequent driver interactions.
"We couldn't quite get our hands on it," Mecca said. "We realized there was a lot of stuff we were missing day-to-day."
ACT switched to WorkHound last summer and uses the platform to stay in frequent contact with drivers and learn what challenges they face.
"We really want to use those opportunities to learn, improve, and get better for our fleet," Mecca said. "If a driver is having a challenge, we know others are going to have the same challenge. This tool gives us the ability to get ahead of that and solve it."
While driver feedback is anonymous by default with WorkHound, ACT finds that giving drivers the ability to identify themselves at their own discretion has brought some of the biggest employee engagement wins.
In fact, ACT has a nearly 99 percent retention rate with drivers who choose to reveal their identity for further discussion.
This feature allows leadership at ACT to have more in-depth conversations about issues, gives the company a chance to show that it's working to improve, and helps employees see that they are a key part of progress.
Feedback Brings Change
ACT has implemented numerous improvements as a result of regular employee feedback. It matched its cruise and pedal speeds, installed a trailer cleanout station, and highlighted existing programs and opportunities drivers might have been confused about.
Mecca said weekly broadcast communications have also played an important role in the company's engagement efforts. (The WorkHound team works with each of its clients to craft these messages, which address companywide issues as they're occurring.)
"They do a good job taking what we're seeing in real time and getting back to our fleet quickly," he said. "We're able to get ahead of a lot of issues that way because drivers see it happen in real time."
Ready to see how real-time feedback can bring real-time improvements to your organization? Request a WorkHound demo today.