This trend report analyzes the current market landscape from the perspective of truck drivers, focusing on their experiences, sentiments, and concerns as captured through driver feedback. The goal of this report is to identify how drivers — and subsequently, carriers — are affected by current market conditions. The report aims to provide insight into the themes drivers are discussing most and to better understand the driving factors of low satisfaction scores.
Our Methodology
We analyzed 36,938 comments collected between January 2023 and May 2023 from drivers across 95 carriers.
Market Challenges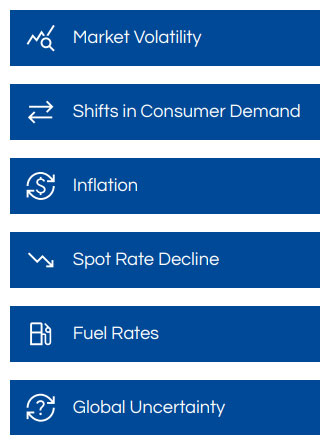 The trucking industry is facing significant challenges. Volatile macroeconomic conditions are driving recessionary fears and changing consumer behavior. The Fed's battle with inflation has depressed the manufacturing sector, affecting freight. And spot rates have yet to 'bottom out,' hitting owner/operators and spot rate-dependent carriers particularly hard. Meanwhile, uncertainty rages on, as the U.S. has danced with debt default, and global economies influence oil and fuel rates.
Freight is cyclical, and most analysts agree we're nearing the bottom of the market. Still, predicting what's next is not a simple ask. Transportation analyst outlooks range from optimistic to alarmist, while carriers are trying to deal with the immediate issues at hand.
Driver Insights
General Sentiments
Truck drivers have had mixed reactions to the state of the freight market so far in 2023. Feedback ranges from fear and frustration over its effects, like impacting pay and work environments, to opinions about how their companies are addressing current conditions.
Driver Perspectives by Freight Segment
These charts show the number of negative or neutral comments received about a given theme, along with average satisfaction ratings from drivers about the topics. Generally speaking, the higher the number of comments, the lower the satisfaction score and vice versa — with the exception of People, which tends to carry a higher satisfaction score compared to other themes. While there is some variation across carrier size, most trends are consistent across all carriers.


Key Factors Influencing Driver Experiences
Cost Saving Measures: Cost-saving initiatives like limiting idle time for fuel savings and reevaluating minimum pay structures have a tangible impact on drivers
Logistics Issues: Dispatchers, brokers, and planners are struggling to balance limited freight with drivers who are eager for mileage.
Expectations vs. Reality: There are often discrepancies between the lived driver experience and the experience promised at the recruitment stage
Top Areas of Concern for Drivers: 
Logistics
Logistics is the most common concern across all segments, with the highest percentage of negative mentions among all themes. Our analysis indicates the issues can be traced back to a slowdown in freight: As dispatchers and brokers struggle to balance limited freight with driver demand, logistics problems increase.
Driver Comments
"We are not getting the loads, the miles and the waiting time is sometimes unbelievable."
"My fleet manager had me on a normal run for Monday, with great miles. Only to have some planner wipe that out yesterday,  by sticking me with a 214 mile run, Monday into Tuesday. Why do planners mess with our loads and rob us of miles and pay?"
"My new dm is not compatible with me .. I'm getting less miles most of my loads are messed up and it's looking bad on my end plus affecting my work performance. Money etc."
Opportunities
Carriers should focus on the quality of service during this time, making a concerted effort to retain customers by focusing on CSA scores, safety ratings, and on-time performance. It's also important to remember that drivers are only as good as the information they're given. Use this slowdown in freight as an opportunity to review operational efficiencies and ensure that drivers are set up for success and not experiencing undue frustrations.
Top Areas of Concern for Drivers:
Pay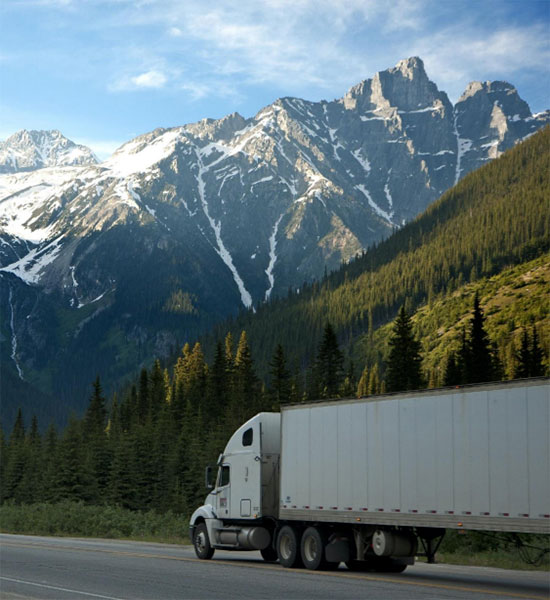 Pay receives the lowest satisfaction score across all carrier segments. In our analysis, we attribute negative pay comments almost primarily to current market conditions. When drivers do not get the miles they need, their pay is directly affected. While carriers and suppliers are waiting out an upswing, drivers are left bearing the brunt of the impact of the slowdown, losing out on income due to no fault of their own.
Another major issue with pay is unfulfilled or misunderstood recruitment promises. We've seen numerous cases where drivers raise discrepancies in pay due to receiving false information or a misalignment in understanding. For example, recruiters will post optimal pay rates that are payable under ideal market conditions, but that's not the market we're in right now. So, while it's easy to recruit, it's not easy to retain, as drivers aren't earning the income they expected.
Driver Comments
"There are a lot of changes going on in the transportation and when these decisions come forth we as drivers are not being addressed as a whole and also OTR drivers are getting under paid we are only making a little over 40 cents a mile with all the experience our drivers has we are underpaid and that's why we having problems keeping drivers."
"I'm running consistently and I'm overworked, overwhelmed and near the verge of giving up. I love this company and the help I do receive from retention, but the lack of pay is driving me insane and stressing me out."
"I believe the recruiter should have told me from the beginning about load shortages. It's a friendly work environment, I don't have any issues with my DM except telling No for every option that I present him to get me out of the low mileage level. Home time is great. Pay is very poor. I'm a workaholic, and I feel lazy due to my current work schedule. I'm looking forward to doing something more productive. That's all."
"We're told we get detention pay after the first 2 hours and we're not getting it after the 2 hours. I would like to know why we're not getting our detention pay?"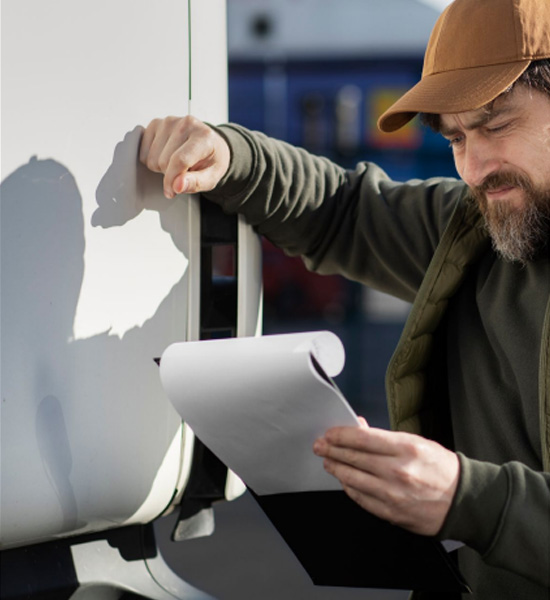 Opportunities
While pay cannot always be controlled, communication is a huge opportunity. Carriers need to close the gap between recruiting and retention by clarifying pay processes upfront and educating drivers about payment details and logistics.
Aside from this, carriers must also consider the impact downturns have on drivers. It's tough out there, and drivers are bearing the bulk of the impact. Whenever financially possible, carriers should be committing to pay consistency. With a reliable source of income, drivers gain the confidence to ride out the tough times and the motivation to stay with their employers. Without this consistency, a downturn can instead motivate them to look for better options, "bonus shopping," and seeking carriers who can offer more incentives — even if they may be temporary. By advocating for consistent pay, carriers make the case that they're the employer who will support their drivers for the long haul.
Top Areas of Concern for Drivers: 
Equipment
Equipment issues are another major theme, with most concerns related to trailer conditions and/or availability, tractor speed, and maintenance. A common narrative includes drivers who are unable to fulfill their duties because their most valuable tool is not operational. Worse still, these delays are often caused by others' neglect, leaving drivers feeling discouraged and utterly frustrated.
Driver Comments
"Waiting a long time for our dispatchers to find an empty trailer which causes delays. Lack of communication between dispatchers and drivers."
"Hard to feel happy when your equipment is defective…after countless enquiries to fix my trucks cruise control, and speed as it only goes 66mph.. it has been like this for months! I've talked to dispatch, can't help, talked to the shop, they explained to me that the repair has to be done by them. If you really wanna know how to crush a drivers spirit, they do that by not fixing his/ hers trucks!"
"We've been in random truck stop shops for repairs 3 times and for at least 6 different problems. This week alone we have been to multiple shippers and have had to pass on at the very least 3-4 different trailers at each one."
Opportunities
Carriers should ensure that potential issues are identified and addressed promptly by incorporating thorough pre-trip and post-trip inspection processes, This will help prevent breakdowns, increase efficiency, and prolong the life of the equipment. But it's important to balance this with driver support. Compensate them for downtime, provide logistical support and coordination for maintenance and repairs, and reduce frustration by taking some of the mental load from them.
The Takeaway
Drivers are rightfully concerned with the dynamics of their jobs. As we continue along the downward slope of a slowdown in freight rates, they are the ones most affected. By hearing their concerns and taking strides to address them wherever possible, carriers can improve the driver experience, enhance driver satisfaction, and better position their organizations for future growth when markets change again.
Focus on Retention: Lean into quality of service, focusing on building relationships with customers and drivers. Foster these relationships now in order to be primed for freight's rebound.
Improve Pay, Communications: Consider pay adjustments where possible to support drivers during challenging times, and ensure they are well-informed about pay processes and logistics of their income.
Invest in Maintenance and Driver Safety: Prioritize equipment maintenance, incorporating thorough pre-trip and post-trip inspections, and offer logistical support to reduce driver frustration and downtime.